Einkorn milk and honey bread is a soft, rich sandwich bread made with milk and honey. It has a wonderful texture and an almost buttery flavor that will leave you wanting just one more slice. This is comfort food!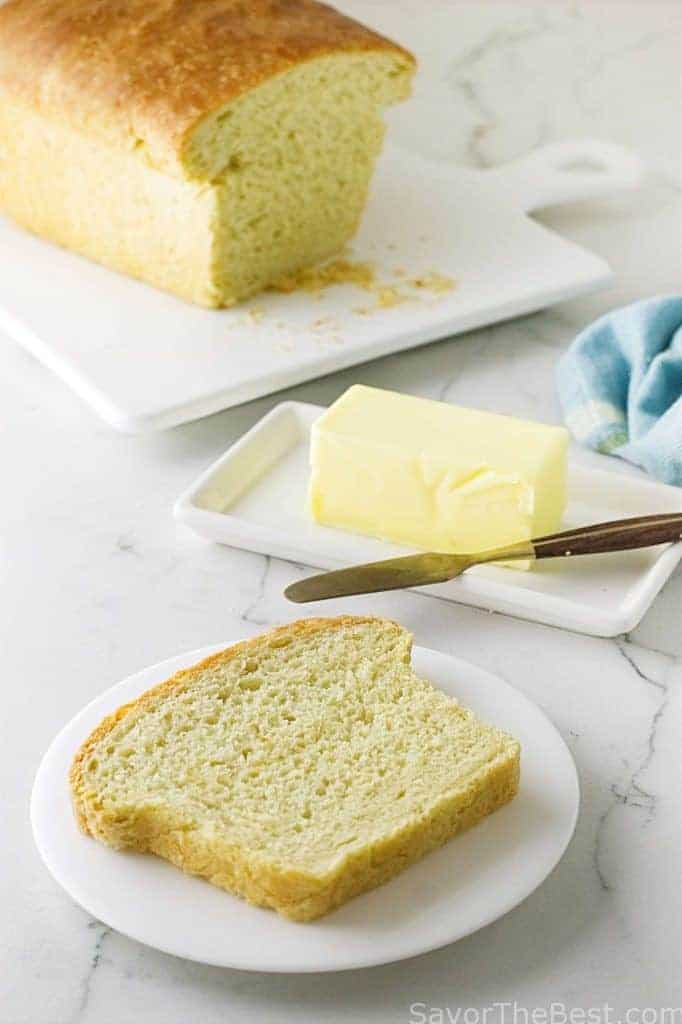 There is no better fragrance for the home than fresh baked bread and there is no better bread than a homemade loaf fresh out of the oven. It's hard to purchase bread in the stores once you taste the freshness of homemade bread.
This Einkorn Milk and Honey Bread is so good I usually double the recipe. It is perfect for sandwiches but also makes incredible toast, bread pudding or French toast. But you can't beat snacking on a slice with garlic butter sauce or herbed olive oil.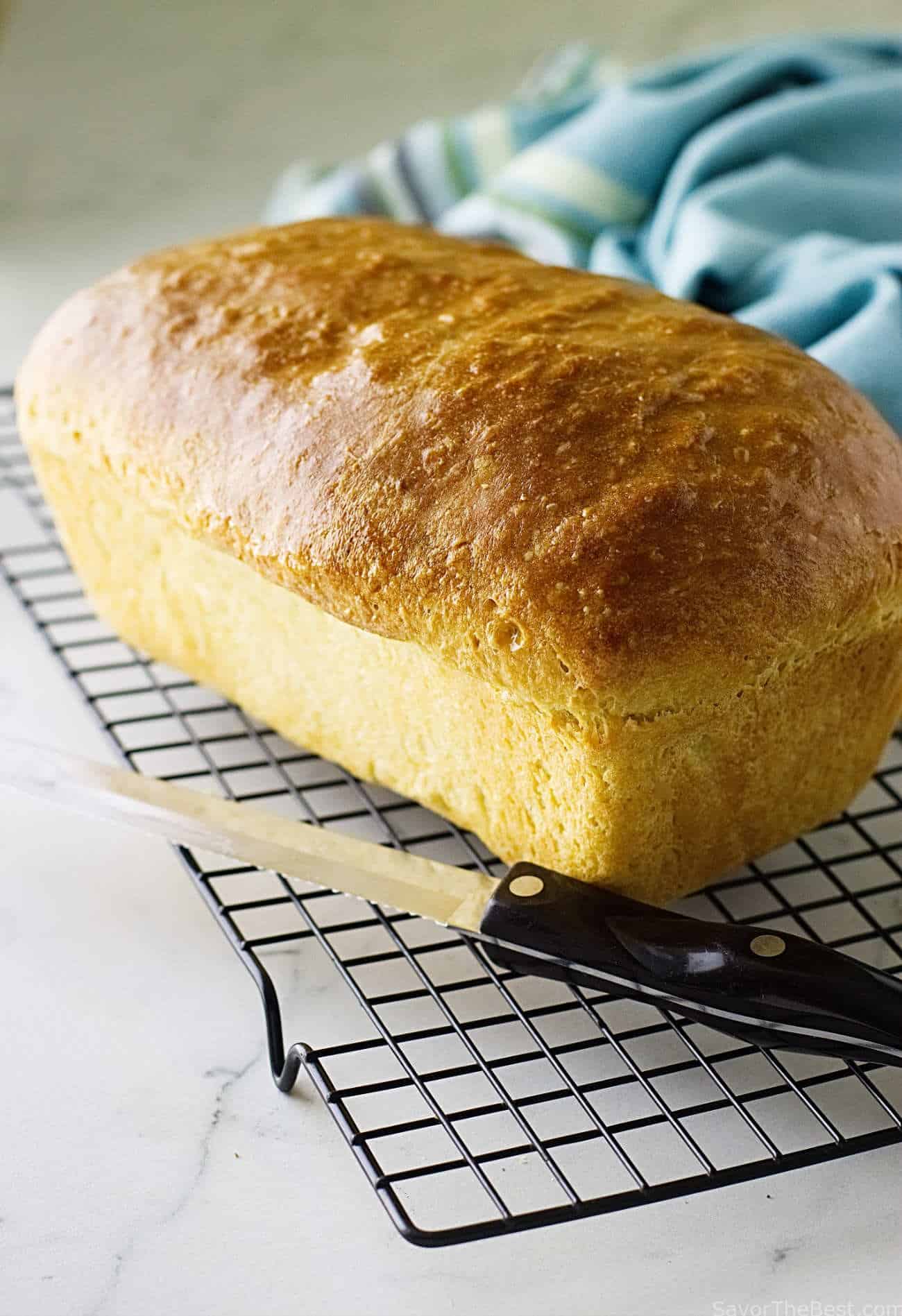 A good deal of the richness in this bread comes from the milk and honey but the secret ingredient is the einkorn flour. Einkorn flour gives this bread an incredible flavor and richness that modern flour just cannot match.
Einkorn is an ancient grain that was first cultivated about 10,000 years ago. It is higher in nutrient, vitamin and protein content than modern wheat and it is much more flavorful.
Although einkorn has gluten, the gluten in einkorn is much different and easier to digest. Although it is not recommended for anyone with Celiac disease, many people with gluten sensitivities find they can easily tolerate einkorn.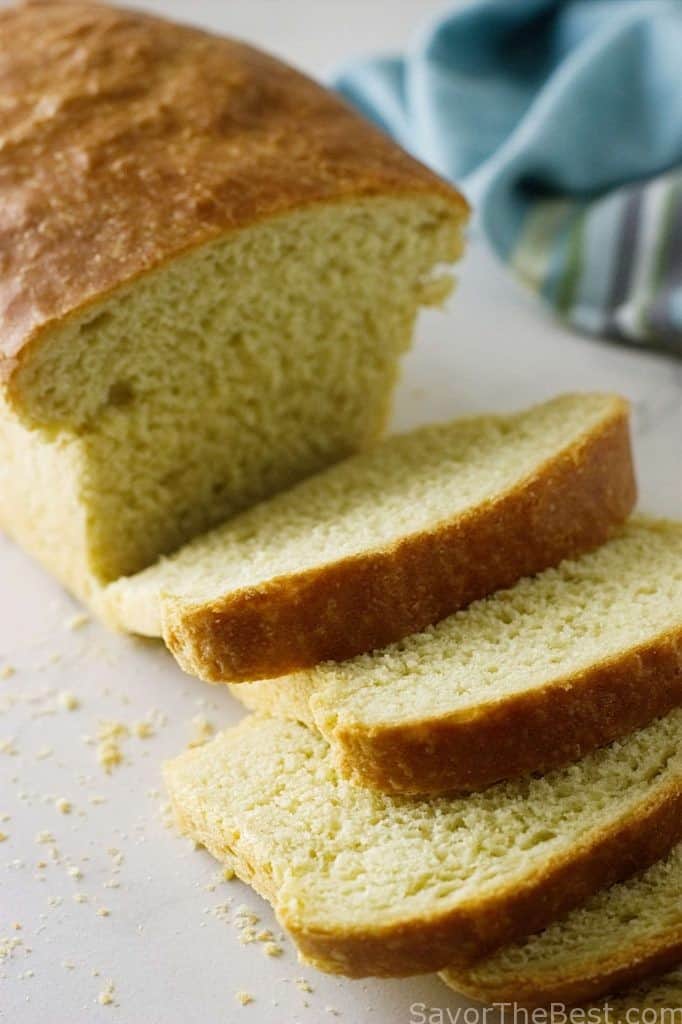 Since the gluten structure is different than modern wheat, baking with einkorn often needs some adjustments. The biggest adjustments come into play when you are working with yeast breads.
Because the gluten is weaker it will not hold a tall rise. If you let your bread proof too long, it will collapse. Don't worry if this happens, simply reshape the loaf and let it rise once more, cutting back on the amount of time you let it proof.
Einkorn doesn't need to be kneaded and doing so can break the gluten down. It also has a wetter and stickier feel to the dough.
For the best success with this recipe, the dough should be fairly sticky after you mix the ingredients. It will firm up slightly after the first rise but will still be a stickier dough than bread dough that is made with modern wheat.
Do not add additional flour to make it easier to handle because that will make the bread dry and dense when it is done baking. It is easier to handle stickier dough if you use a greased bowl scraper or spatula to gather and transfer the dough.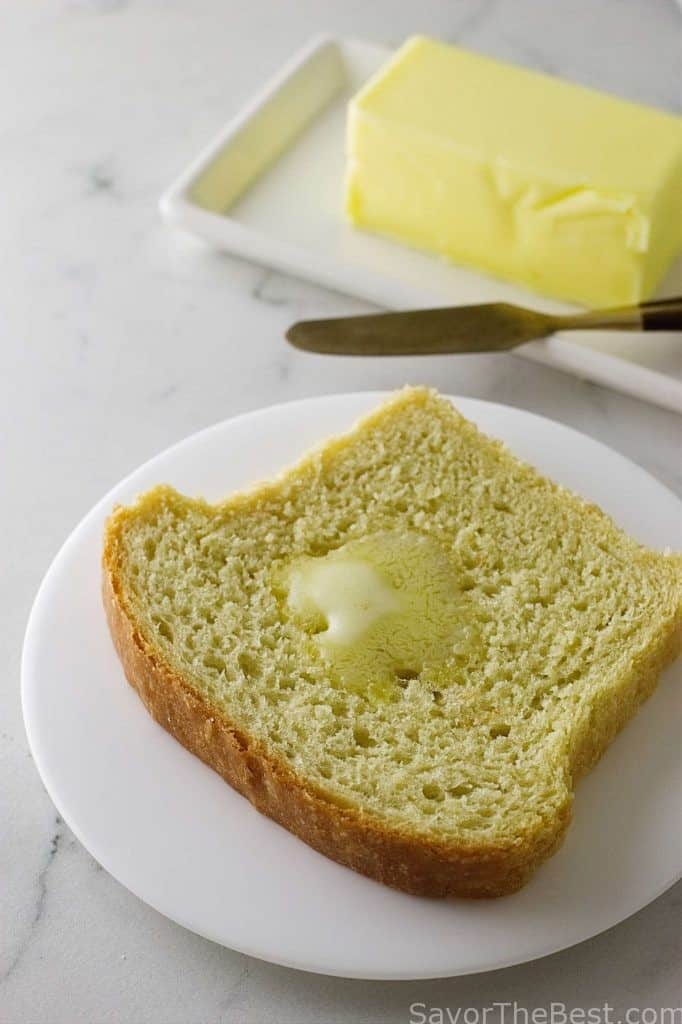 This is such an easy no-knead recipe to make and using instant yeast simplifies it even more. When you use instant yeast you don't need to dissolve the yeast in water prior to mixing the ingredients.
You may also want to try our Whole Grain Einkorn Pizza Dough or our Fresh Einkorn Pasta or our Einkorn English Muffins
Some other recipes you might like:
Connect With Savor the Best:
Please follow us on our social media accounts
Facebook * Instagram * Pinterest * Youtube * Twitter
Did you make this recipe? We would love to hear from you. Drop us a comment below.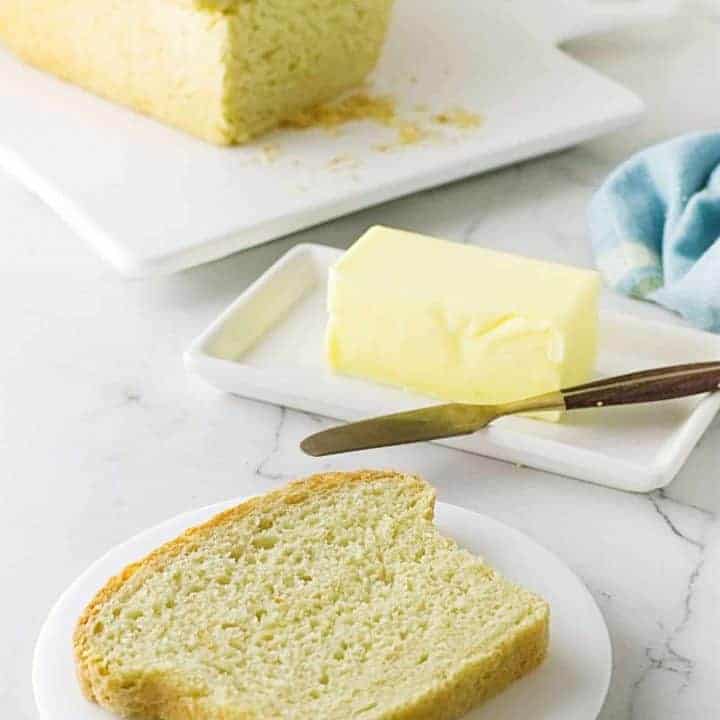 Einkorn Milk and Honey Bread
Yield: 20 slices
Prep Time: 10 minutes
Cook Time: 40 minutes
Additional Time: 2 hours
Total Time: 2 hours 50 minutes
This is a soft, rich sandwich bread made with milk and honey and einkorn flour. It has a wonderful texture and an almost buttery flavor that will leave you wanting just one more slice. This is comfort food!
Ingredients
3 3/4 cups all-purpose einkorn flour (450 grams)
2 teaspoons dry instant yeast
1 1/2 teaspoons salt
1 1/4 cups warm milk (295 grams)
1/4 cup honey (85 grams)
2 tablespoons butter, melted (28 grams)
Instructions
In a large bowl, combine the einkorn flour, yeast and salt. In a separate bowl, combine the warm milk honey and melted butter.
Mix the wet ingredients into the flour and stir until all the flour is absorbed. The dough will be wet and sticky.
Scrape down the sides of the bowl and cover it with plastic wrap. Let the dough rise for 1 hour.
Grease an 8 x 4 inch loaf pan.
Scrape the dough out onto a work surface that has been greased with oil and shape the dough into a loaf. If the dough sticks to your hands then dip your hands into some water. Your wet hands will prevent the dough from sticking to them.
Place the shaped loaf of dough into the prepared loaf pan and grease the top of the dough with oil or butter.
Let the dough rise for 60 to 90 minutes (time will vary depending on room temperature and humidity). The dough should only rise to 1 1/2 times its original height. If you let the dough double in size it may collapse on itself since the gluten in the einkorn flour is not strong enough to hold a higher rise.
When the bread is almost finished rising, preheat the oven to 350°.
Bake for 35 to 40 minutes. Cool on a wire rack.
Notes
Using instant yeast eliminates the need to dissolve and proof the yeast prior to mixing the ingredients. Just toss the ingredients together and mix well.
The milk should be warmed to about 100° to 110°. I don't use a thermometer for this, I simply warm the milk until it is comfortably warm to the touch.
A bowl scraper and a bench scraper make it easier to work with the bread dough.
Nutrition is calculated based on 1 slice from a 20 slice loaf of bread.
Nutrition Information:
Yield: 20
Serving Size: 1
Amount Per Serving:
Calories: 107
Total Fat: 19g
Cholesterol: 4mg
Sodium: 190mg
Carbohydrates: 20g
Fiber: 1.6g
Sugar: 4g
Protein: 3.7g