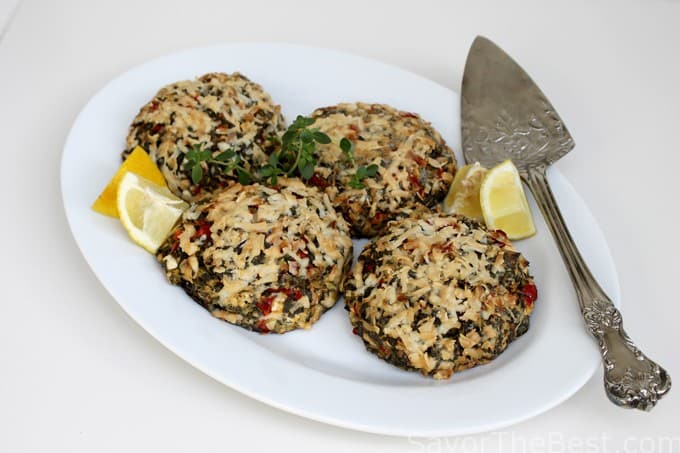 Portobello mushrooms are one of my favorites, and they are available pretty much the whole year. Crimini mushrooms and portobellos are the same but differ in size. These nice big mushrooms are the perfect size for this recipe of stuffed portobellos with feta cheese.
I was inspired to make these after seeing them in the deli recently, they are pretty easy to create and full of a lot of nutrition but low on calories and fat. They have a good amount of protein with plenty of vegetables included so I only added a salad and sliced tomatoes to make it a meal.
We have a added a new icon to our page along with the Facebook, Twitter and Google+, it is Yummly and if you like this recipe and want to save it to your personal yummly recipe box, just click on the "Y" icon.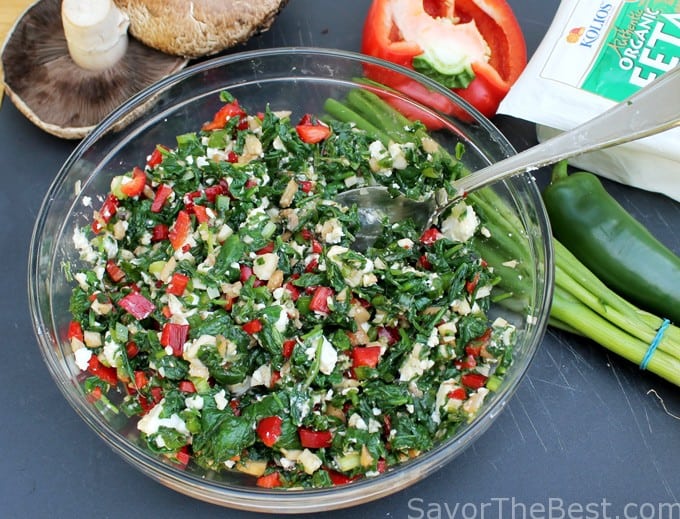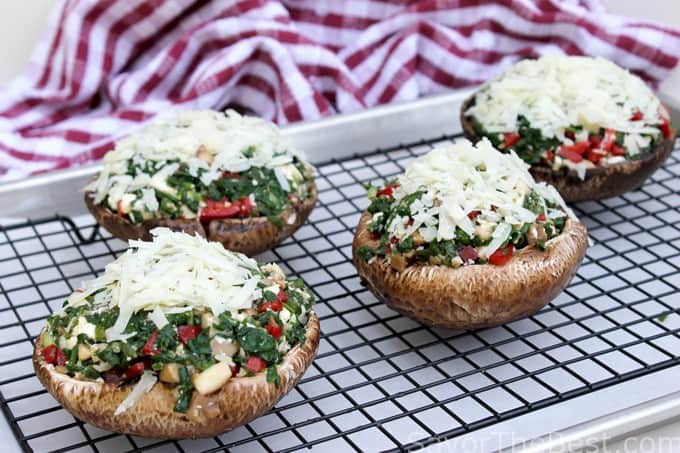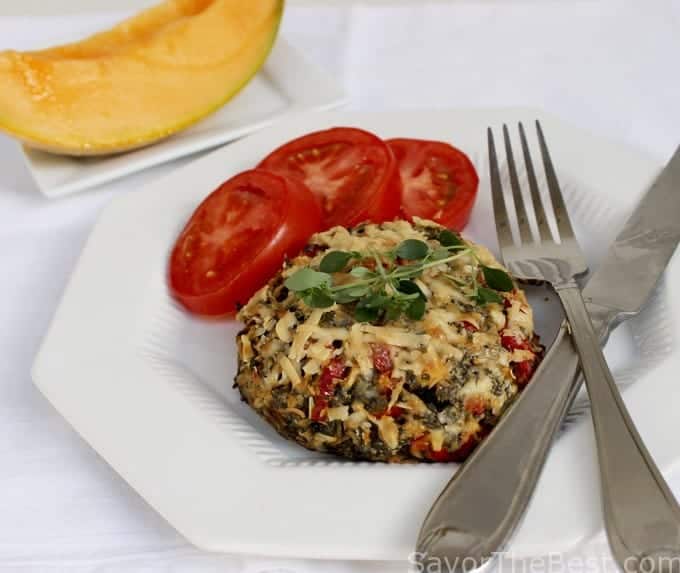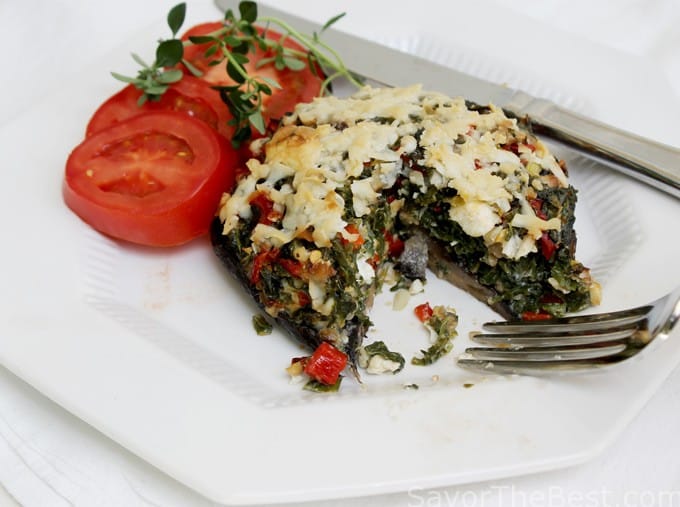 CONNECT WITH SAVOR THE BEST!
Be sure to follow us on our social media accounts
Facebook * Instagram * Pinterest * Twitter * Youtube
Did you make this recipe? We would love to hear from you. Drop us a comment below.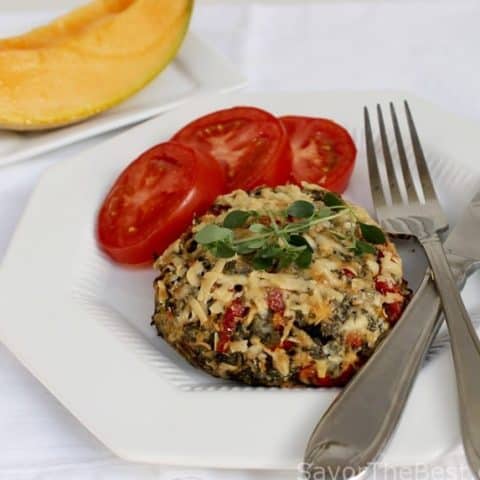 Stuffed Portobello Mushrooms with Feta Cheese
Yield: 4 servings
Prep Time: 30 minutes
Cook Time: 45 minutes
Total Time: 1 hour 15 minutes
These Stuffed Portobello Mushrooms with Feta are a nice low-calorie, low fat dish with a good amount of protein and plenty of vegetables and all that is needed is a salad and maybe a crusty roll to make it a meal.
Ingredients
4 large portabello mushrooms
1-2 tablespoons olive oil
10 ounces frozen spinach, defrosted
2 scallions, thinly sliced white and green
1/2 red bell pepper, diced
1 jalepeno pepper
4 garlic cloves, finely chopped
1 tablespoon fresh rosemary, finely chopped
1 tablespoon fresh thyme, finely chopped
1/2 teaspoon sea salt
1/4 teaspoon freshly ground black pepper
4 ounces feta cheese, crumbled
2 eggs, lightly beaten
1 lemon, juiced
1/2 cup freshly grated parmesan cheese
Instructions
Preheat the oven to 375°F, line a baking sheet with parchment paper and set a wire rack on it.
Wipe the mushrooms with a damp paper towel and cut out the stems. Using a teaspoon, scrape the gills from the underneath side of the mushrooms, discard.
Place the mushroom caps on the wire rack and brush with olive oil. Reserve
Chop the mushroom stems finely and add to a large mixing bowl. Squeeze the water out of the spinach, chop and add to the bowl, add the green onion, bell pepper, jalepeno, garlic, rosemary thyme, salt and pepper. Add the crumbled feta cheese, the beaten eggs and lemon juice, stir to combine.
Divide the mixture equally between the mushroom caps, fill and pack firmly with the spoon. Add grated parmesan cheese to the top of each one and transfer the baking sheet to the middle rack of the oven. Bake for 45 minutes, the parmesan cheese will be golden. Serve
Nutrition Information:
Yield: 4
Serving Size: 1
Amount Per Serving:
Calories: 277
Total Fat: 20g
Saturated Fat: 8g
Trans Fat: 0g
Unsaturated Fat: 10g
Cholesterol: 129mg
Sodium: 862mg
Carbohydrates: 12g
Fiber: 4g
Sugar: 4g
Protein: 16g
Nutrition information is a guideline only, is calculated automatically by third-party software, and absolute accuracy is not guaranteed.