We are always in the mood for anything chocolaty whether it is a cake, cookie, ice cream or one of these wonderful Einkorn Chocolate Banana Muffins. And, there is a double dose of chocolate as we added a healthy portion of chocolate chips to the batter.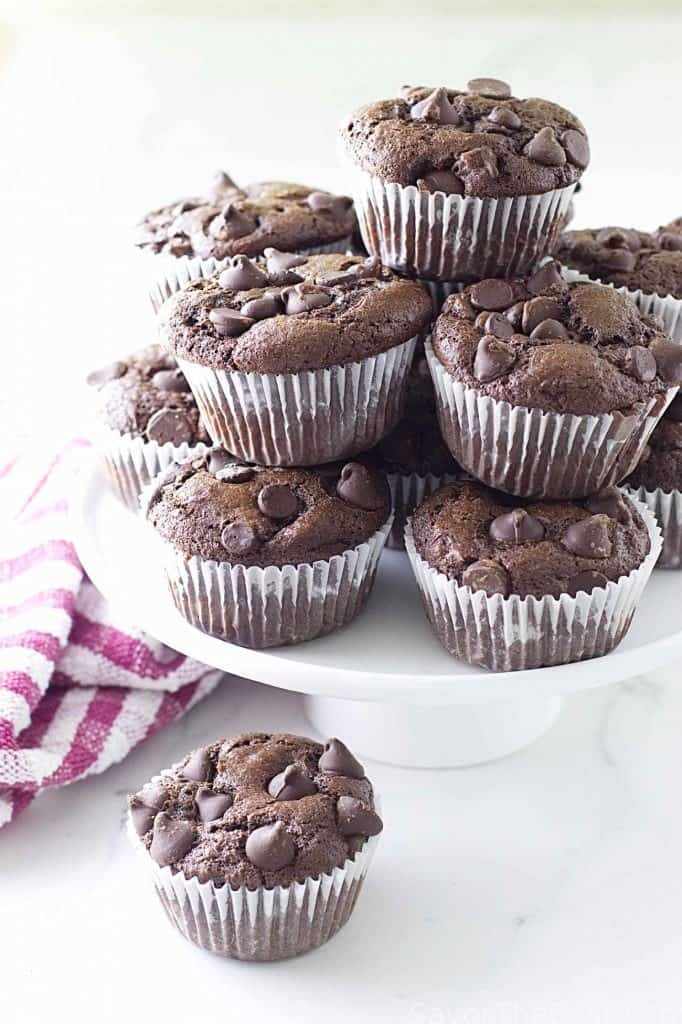 Rich, low fat, chocolate banana muffins made with einkorn flour, an ancient grain with a healthy gluten and a delicious flavor. These are a clean eating breakfast muffin. They are made with the incredibly healthy einkorn flour that has what I call the good gluten.
Although the gluten in einkorn has a healthier composition of proteins, it is not recommended for anyone with Celiac disease. However many people with gluten sensitivities find they can easily tolerate einkorn. For more information about why einkorn is easier to digest, check out the information by einkorn.com.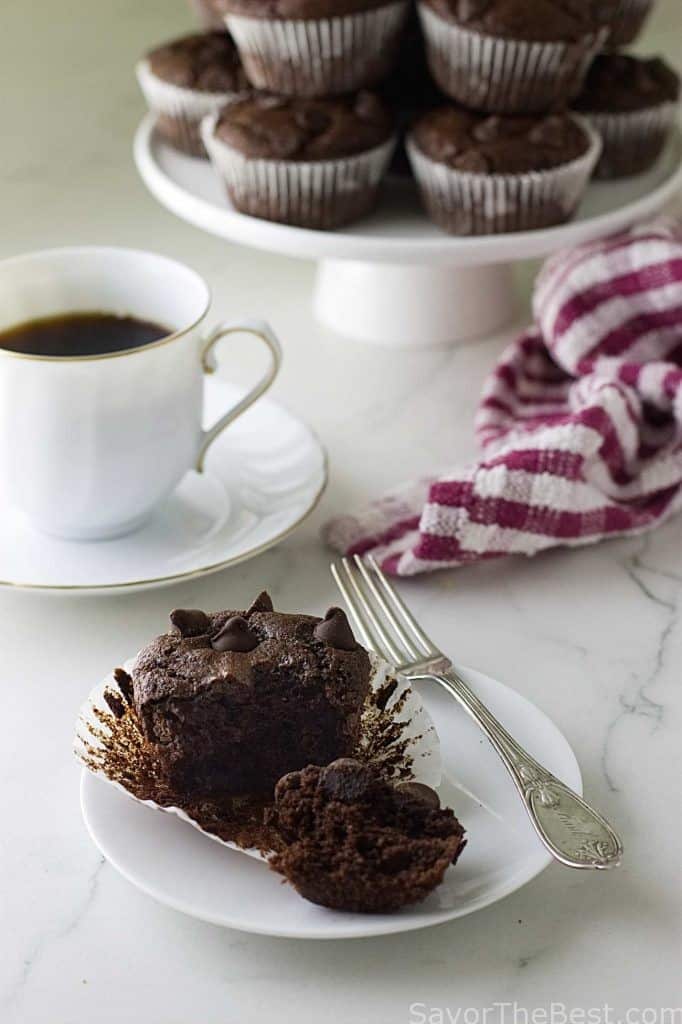 The magic to these rich, moist muffins is in the bananas. Choose nice ripe bananas and mash them with a fork or potato masher. I like to use my pastry blender as those little sharp tines do fast work. Did you know that you can freeze ripe bananas right in their skin? That is kinda handy as they are right there when you need them. Plus when they thaw out they are easier to mash.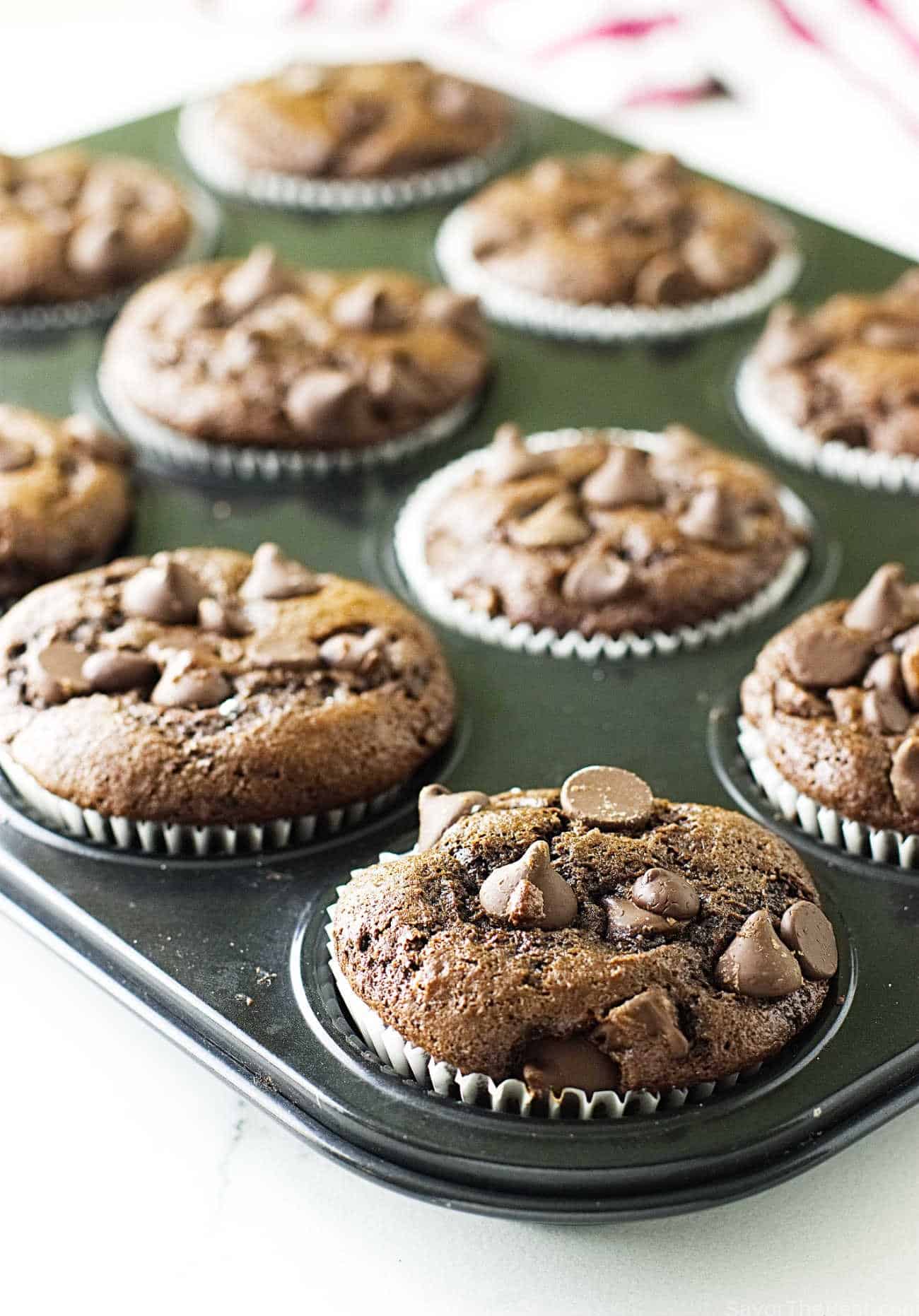 These muffins can be mixed up without even using your stand mixer. Not even your little electric hand mixer either. Just measure out the dry ingredients in a large bowl and the wet ingredients in a smaller bowl, then fold the wet ingredients into the bowl of dry ingredients until well combined. Stir in the chips and that's it! They are ready to be portioned into the paper muffin liners and popped into the oven.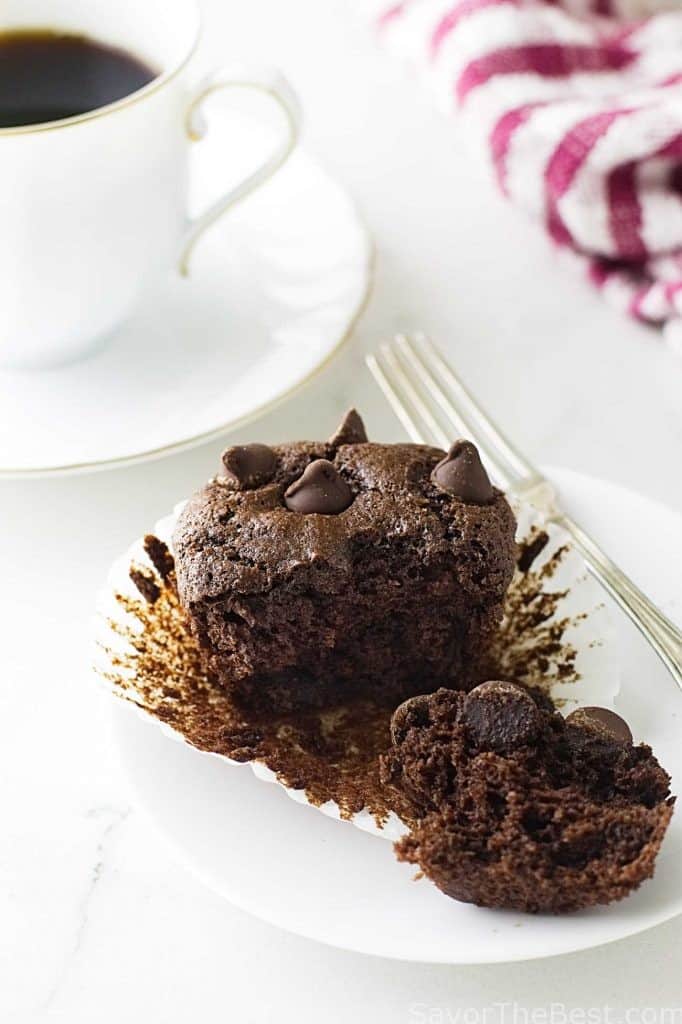 These muffins are so easy to put together that you can actually mix them in ten minutes, bake them for 22-minutes and have a plate of nice warm, einkorn chocolate-banana muffins on the table by the time the kids are dressed for school. Just the wonderful fragrance floating through the house will wake them up, get them out of bed and to the table. What a great start for their day!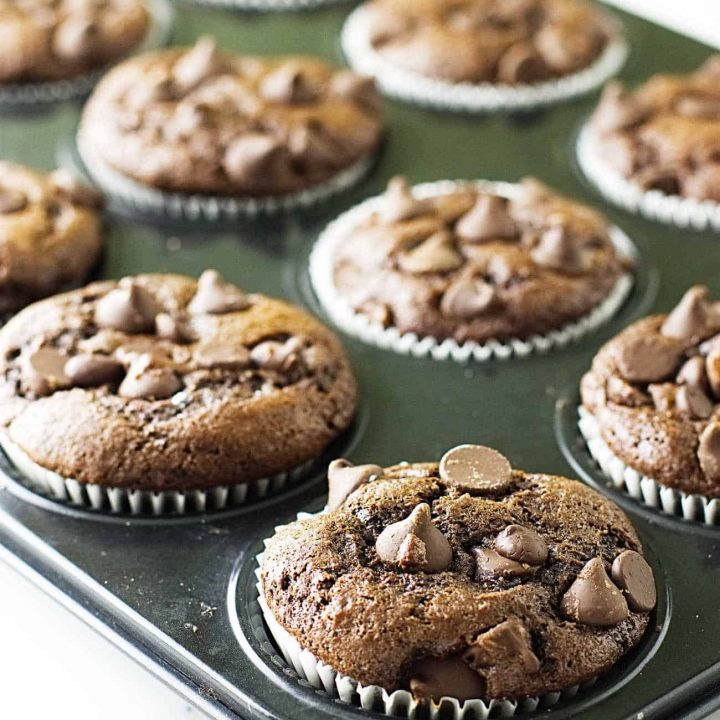 Einkorn Chocolate Banana Muffins
These rich, moist chocolate banana muffins are the perfect start to the morning
Ingredients
Dry Ingredients
2 cups all-­purpose einkorn flour (240 grams)
3/4 cup cocoa powder (63 grams)
2 teaspoon cinnamon
1½ teaspoon baking powder
1 teaspoon baking soda
¾ teaspoon salt
Wet Ingredients
1 cup coconut sugar (200 grams)
¼ cup light olive oil (50 grams)
2 large eggs
1 egg white
2 cups mashed ripe banana (about 4 to 5 bananas or 460 grams)
⅓ low fat plain yogurt (80 grams)
2 teaspoons vanilla extract
Stir in:
1 package chocolate chips (340 grams)
Instructions
Preheat the oven to 350° and grease 24 muffin tins or line them with muffin with paper
In a large bowl, whisk the dry ingredients together
In a medium bowl, whisk the wet ingredients together. Use a large spatula to gently fold the wet mixture into the dry ingredients until they are just combined. Set aside 1/2 to 1 cup of chocolate chips then stir in the rest of the package.
Pour the batter into the prepared muffin tins then sprinkle the rest of the chocolate chips on top of the muffins. Bake for 22 to 27 minutes, or until a toothpick inserted in the center comes out clean. Let the muffins cool for 20 minutes, then remove them from the pan and cool completely on a wire rack.
Nutrition Information:
Yield: 24
Serving Size: 1
Amount Per Serving:
Calories: 149
Total Fat: 4g
Saturated Fat: 1g
Trans Fat: 0g
Unsaturated Fat: 3g
Cholesterol: 16mg
Sodium: 160mg
Carbohydrates: 28g
Fiber: 3g
Sugar: 14g
Protein: 3g
Nutrition information is a guideline only, is calculated automatically by third party software, and absolute accuracy is not guaranteed.