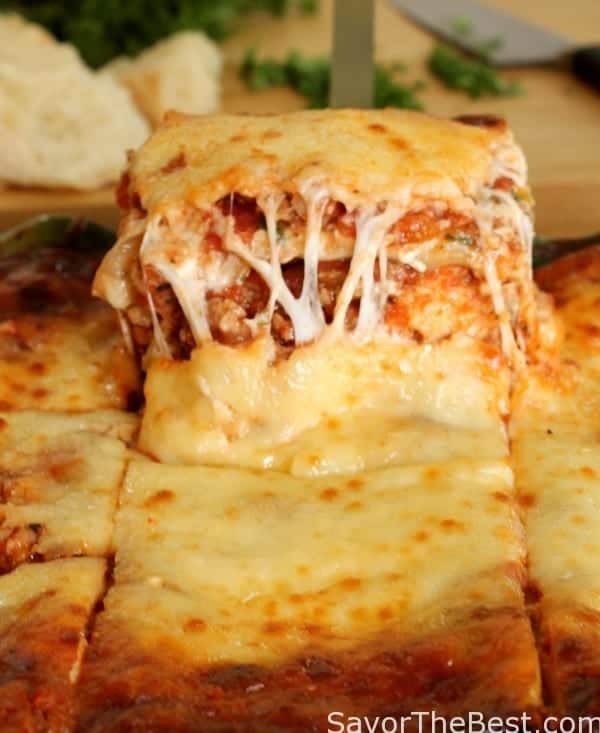 Beef and Sausage Lasagna
Lasagna is a dish that often found its place on our table when our kids were growing up.  It was relatively inexpensive, easy to make and there would always be a lot of it and some left over for a lunch time.  This beef and sausage lasagna is a delicious, hearty main course that only needs a green salad to complete the meal.  It is also a great dish for a large crowd or potluck.
Lasagna originated in Naples, Italy, in the province of Campania and refers to layers of pasta, either wide strips or sheets of it layered between sauces and cheese.   Lasagna is very versatile and the sauce may or may not have meat in it and different vegetables can be included in the layering.  It is topped off with a final layer of cheese and then baked in an oven for about an hour or so.  
…