We hope you are all doing well, staying safe and finding ways to make the best of our current situation. One thing we must remember….these stressful days are temporary! With that in mind, we are honored to present a guest post from our friend, Ryan, at Beyond The Tent. So, step away from the assault of information presented on the media, take a deep breath and plan a fun family camping trip for those better days that are coming. ❤️
Camping is one of the best ways to create long-lasting memories with your family.
Not much beats exploring a new place, reveling in natural beauty, eating delicious camping meals, sitting around the campfire, making s'mores, and sleeping out beneath the stars with your whole family in tow.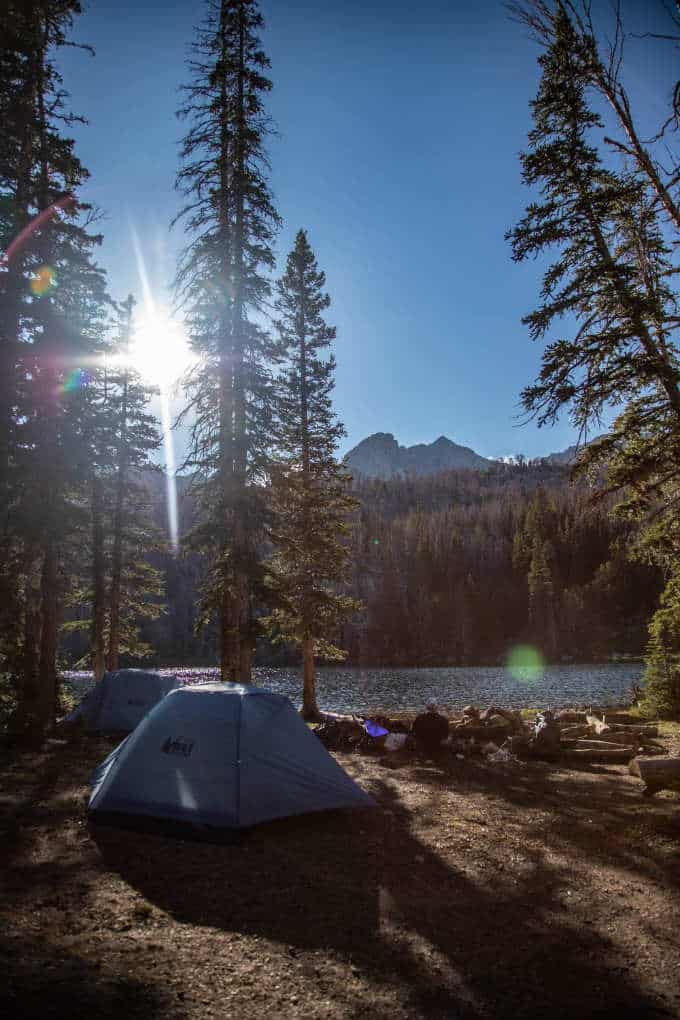 But, as memorable as camping is, proper planning is the key to ensuring that those memories are, well, good instead of bad! Bring the right gear, select the right campground, and always prepare for the unexpected to ensure that your family camping trip is one to cherish forever.
Here's how to plan a family camping trip that your family will never forget!
Select the Perfect Destination
Your chosen destination (or destinations if you're planning a camping road trip) will define your entire camping trip.
Most important is choosing a destination that is right for your family. Consider your family's outdoor preferences and camping experience while deciding on a destination.
For example, those new to camping should stick with a larger campground, preferably one with some amenities, such as potable water and flush toilets. Such major campgrounds are also best for camping with young children.
More experienced family campers, as well as those with older children, might prefer to head somewhere a little more remote. National Forests often have small private campgrounds that are more rustic and private.
Ask yourself what you plan to do on your camping trip. Will you just hang out at the campsite? Or, do you want to do activities during the day, like hiking, bicycling, or sightseeing?
Beyond The Tent's best campground guides will help you find the best campground to stay at for your next family camping trip no matter your preferences.
Don't Forget About the Journey
The perfect destination is only one component of a memorable family camping trip. The journey getting there can actually be just as fun.
Research different routes to reach your campground. Personally, I've found that backroads are often the most fun to explore. Traveling at a slower pace is a great way to better appreciate the areas you pass through.
Plan a handful of stops along the way. Maybe there's a scenic area, or a well-rated hike, or even an unusual roadside attraction. Make sure you have enough time for several stops, even if they're unplanned, so the drive to the campground isn't rushed.
Plan Plenty of Fun Activities
Camping is fun as is…but so is adding hiking, fishing, canoeing, bicycling, and other outdoor activities into the mix.
Look for activities near your chosen campground. Many campgrounds have hiking trails nearby. Research these trails for hikes suitable for your family.
If you're camping near water, then fishing and paddling might be in the cards. Don't forget to pack swimsuits if swimming is allowed. It can also be fun to stop at natural hot springs to soak in the relaxing, therapeutic waters if there are any on the way to your campground.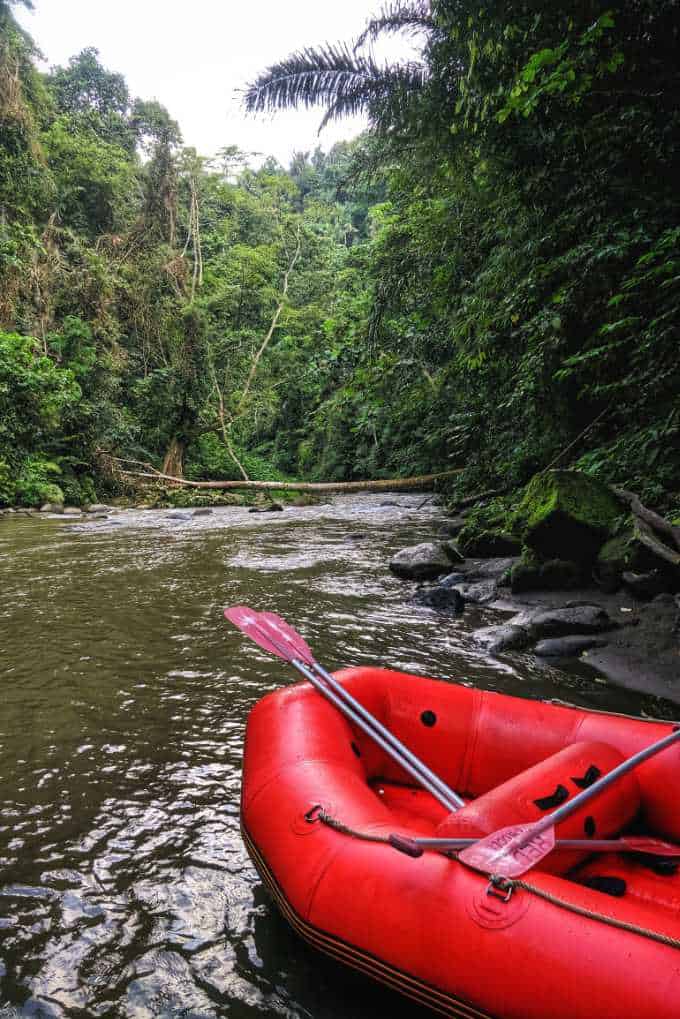 Bring the Right Camping Gear For a Successful Family Camping Trip
There's no easier way to ruin an otherwise perfect camping trip than to forget to bring the right camping gear.
Create a family camping checklist to ensure you have everything before leaving. And, don't forget to double check this list once your car is packed. It's all too easy to leave something important behind!
Just as important as making sure you have all of your camping gear is making sure you have the right camping gear…
For example, a two-season tent is really only good for camping in the summer. If you expect even a slight chance of rain, then a three-season tent with a rainfly is essential.

The same goes for your sleeping bags. It's no fun shivering all night long because your sleeping bags are too light. Look for a sleeping bag with a temperature rating that's at least 10° below the coldest temperature you expect to encounter on your trip.
For more help finding the best family camping gear, check out Beyond The Tent's camping gear reviews and guides.
Don't Forget to Cook Delicious Camping Meals
Delicious camping meals will make an otherwise memorable family camping trip even better!
Not much beats cooking campfire meals over the open campfire. Tinfoil dinners are popular but don't forget staples like hot dogs for lunch and s'mores for dessert.
The great thing about camp cooking is that pretty much anything goes. Many of Savor the Best's recipes are easily adapted to camping. They're searchable by category, such as appetizers, breakfast, sandwiches and pizza, soups and stews, and more.
Many of the one-dish meals are particularly well-suited for family camping. For example, the flank steak fajitas and garlic butter hassleback potatoes make excellent camp dinners.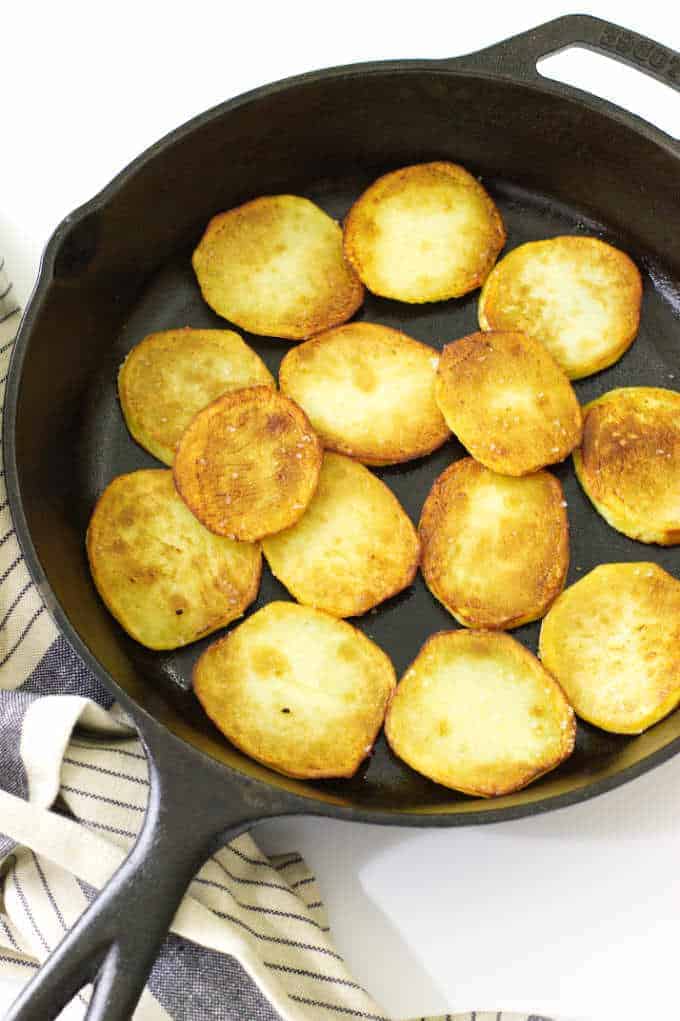 Remember that cooking on a campfire isn't the only camp cooking method. Invest in a camping stove to make meal preparation even easier. A two-burner or three-burner propane stove is a good option for preparing family camping meals.
Get Your Kids Involved
Don't leave your children out of the planning process! Get their input on the ins and outs of the entire trip. Where do they want to go? What do they want to see? What activities do they hope to do on your trip?
Take the opportunity to teach your kids about camping while you're at it. Let them help set up the tent, prepare camping meals, and build the campfire.
This is also the perfect time to educate your children about wilderness ethics, like the leave no trace principles.
Final Thoughts
Most importantly, remember to have fun! A focus on fun is the key to a memorable family camping trip. Even if some things go wrong, a positive attitude can turn these negatives into a memorable overall experience.
About the author: Ryan Cunningham blogs over at Beyond the Tent where he helps families with vacation plans in the great outdoors.
Photo credits: Photo of tents near the water was taken by Emma Smith on Unsplash. Photo of the inflatable raft was taken by Amruth Pillai on Unsplash